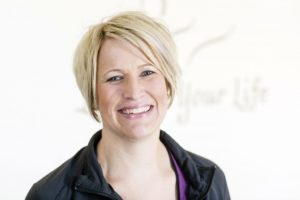 Are you surprised to know that many of the people that take our Pilates teacher training programs are in their 40's, 50's and 60's? There of course are absolutely no age "rules" about how old you should be to teach Pilates. I would guess that the average age demographic that most people start to add Pilates into their life is usually between 40 – 60, so I think it's pretty fabulous to be able to train teachers who are in this same age demographic. If you've thought about the possibility of teaching Pilates but ruled it out because you thought you were too old…think again!
One of the things that I believe makes a great Pilates teacher is being able to empathize and relate with your students and so many times this is easier when your students have similar life experiences. If you are 55 and new to Pilates and exercise…would you rather learn from a 20 year old( who may be very knowledgable and a great teacher..) or would you be more comfortable learning from a 60 year old who knows what it feels like to exercise and move in a body your age?
Does the idea of having to take a training program intimidate you because you feel too old to "go back to school again"? The Pilates teacher training program is a very hands on type of program and most participants find they actually enjoy the process of learning to teach Pilates no matter what their age. Unlike the traditional school setting we grew up with this program can be very flexible to work around your schedule and the "training time" is often fun stuff like doing Pilates in your own body or teaching Pilates to others. No matter your age you will actually find yourself enjoying "school time"!
The process of becoming a teacher includes keeping yourself healthy through your Pilates practice and learning how to use your experience to help others do the same! What this means at any age is that becoming a Pilates teacher actually improves your physical and mental health! (Who doesn't want that?!)
We believe that teaching movement is truly a way to change lives… both yours and the lives of your students! Want to explore the possibility of becoming a Pilates teacher and sharing the power of a Pilates practice to change peoples lives for the better? Contact us today and we'll send you details about our teacher training programs so you can learn more!
We'll be starting a new training program session in early 2019!!