May is National Osteoporosis Awareness Month, and we're having a sale on our one hour on-demand workshop, "Exercising for Strong Bones".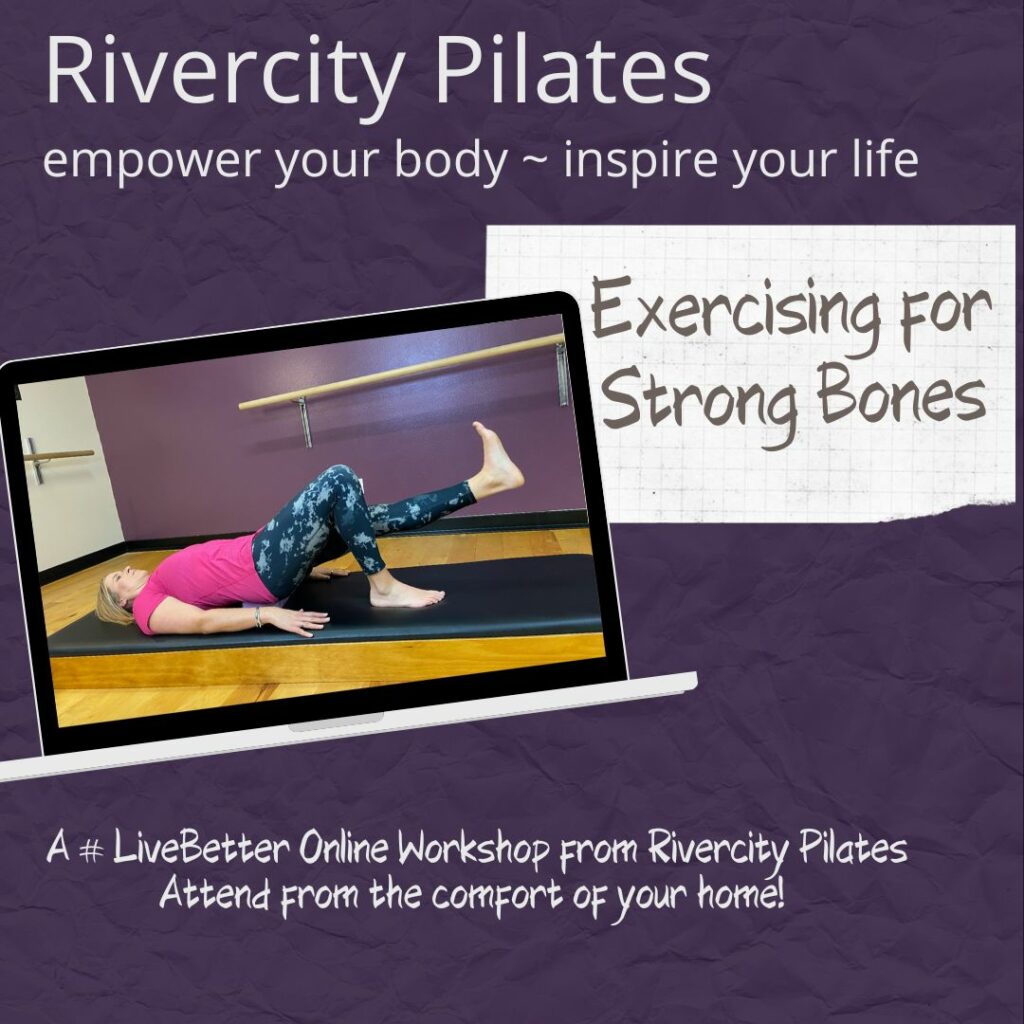 If you've been diagnosed with Osteopenia or Osteoporosis you will want to take this virtual workshop!
How you are exercising and moving your body today could help you avoid fractures and breaks in the future!  Just click below to purchase the on demand workshop.  After you purchase the workshop we'll email you an on demand link that you can watch anytime and you'll get the PDF workshop guide for your reference.
Here's just a few of the things we covered in the workshop!  
The best exercises for maintaining and even improving bone density
Exercises to avoid if you have Osteopenia or Osteoporosis
How to adapt current exercises you are doing to be safe for you even if you have Osteopenia or Osteoporosis
The two key things everyone should be aware of when it comes to your bone health.
What exercises help with hip and spine bone strength
The best posture for maintaining your bone strength
Here's a preview of this informative workshop!
I know some of you have purchased the workshop in the past and maybe you've lost your email that gives you access to the workshop. If this is you, simply email me and I'll resend it to you in case you want to watch it again!!