The Pilates method of exercise is everywhere…. or so it seems.    You can take a Pilates class at the gym, the rec center and at the yoga studio.    But are you really being taught the Pilates method of exercise?
Did you know the only true accreditation for Pilates instructors is through the Pilates Method Alliance?  Certified Pilates instructors must have a minimum of 450 hours of training and most require 600 to 1000 hours.   Here at Rivercity Pilates, our instructor training program is 654 hours.
If you answer yes to any of our top 10 signs that you may not actually be doing the Pilates Method of exercise – we encourage you to do your research and find a certified instructor!!
10 signs you may NOT actually be doing The Pilates Method of exercise:
1. You are in a room that is heated to 100 degrees.
2. You didn't know that breathing was part of each exercise.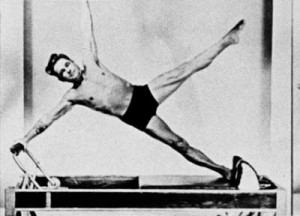 3. Your neck hurts (or your back or any other body part!)
4.  Your instructor is working out along side you the entire time.
5. You have never heard of the Hundreds.
6. You are doing a downward dog.
7. You've never been corrected on your form or technique.
8.  You've never rolled through your spine.
9.  Everyone in the room is doing the exact same version of the exercise.
10.  You think Yoga and Pilates are the same thing.
Have questions about the Pilates Method of exercise?  We would love to share with you more about Joseph Pilates and his method that we teach!   Schedule a complimentary private session and learn what the Pilates Method truly is and what it can do in your body!!