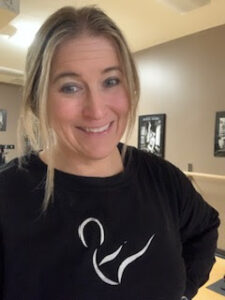 Not everyone loves to exercise….we understand!  At Rivercity Pilates we tailor our individual sessions and group classes to the "every day" person (you know…the average person who just wants to exercise so they can feel better in their body, avoid injuries and keep up with life's activities).
Our goal is to create an environment that you love so much, you almost forget you are exercising!! If you've never practiced mindful movement like Pilates or Yoga before…we would love nothing more than to be the place you start your practice!  Our trained instructors will teach you how to individualize exercises to your unique body, you'll be educated on how movement can be a health tool in your life and most importantly your time at the studio will help your body feel amazing and ready to take on whatever life throws your way!
Empower your Body ~ Inspire your Life. ….  that's our tagline and it's our passion!  Our Rivercity Pilates staff really believes that mindful movement can teach you to empower your body, inspiring you to live your best healthiest life!
Rivercity Pilates offers in studio private and small group sessions utilizing the Pilates Equipment, practicing Pilates Mat , practicing Yoga, Barre and Strength Training.  We offer a weekly schedule of virtual classes that can be taken live from anywhere on on demand.