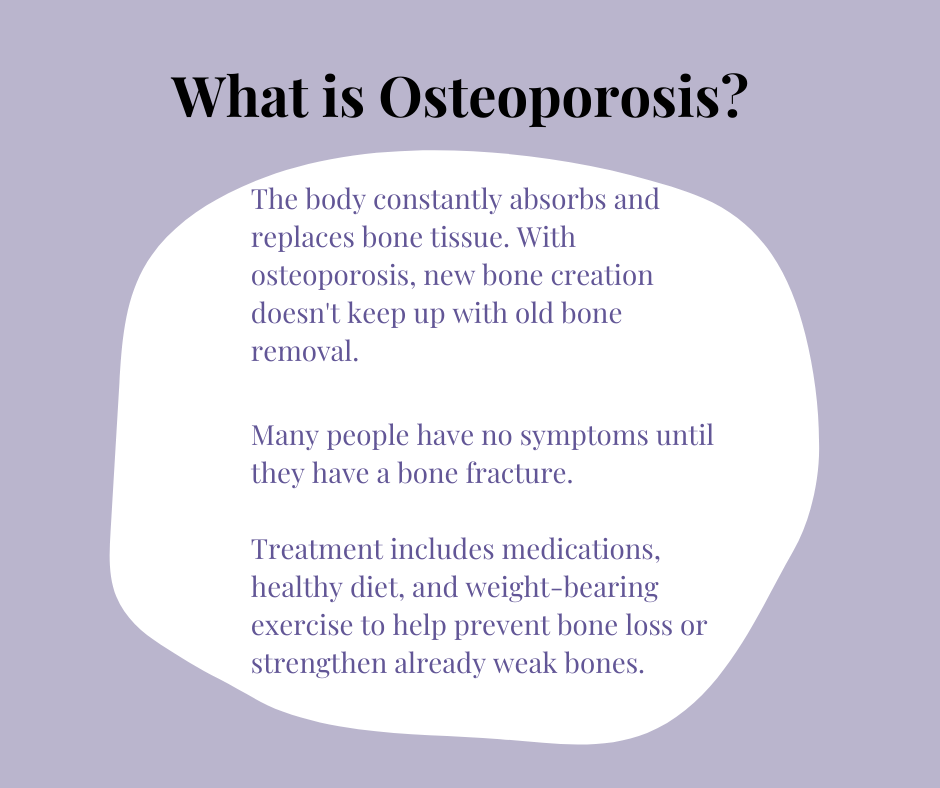 May is National Osteoporosis Month and I'm excited about our #LiveBetter workshop on Sunday called "Exercising for Strong Bones."    As I have been researching and put together the content for the workshop, I have to admit, I'm taking strong healthy bones much more seriously.         
This is the sentence that I keep seeing in many articles I've been reading this week. "Whatever your age, the habits you adopt now can affect your bone health for the rest of your life. Now is the time to take action."
Osteoporosis can sneak up on you. Osteoporosis is often called a silent disease because one can't feel bones weakening. We want to make sure that osteoporosis doesn't sneak up on you — and that's why we've created our "Exercising for Strong Bones" Workshop.
I have to tell you, the closer I get to 50, the more often I am startled by statistics like these for those 50 and older.  I keep thinking that 50 seems way to young to have to be worried about breaking bones due to low bone density!

If you've been diagnosed with Osteopenia or Osteoporosis or you have healthy bones and want to keep them that way-this workshop is for you!

In this online workshop you will learn:   
The best exercises for maintaining and even improving bone density
Exercises to avoid if you have Osteopenia or Osteoporosis
How to adapt current exercises you are doing to be safe for you even if you have Osteopenia or Osteoporosis
The two key things everyone should be aware of when it comes to your bone health.
What exercises help with hip and spine bone strength
The best posture for maintaining your bone strength
Why you should know your T score and how it affects the exercises you do
Who should attend?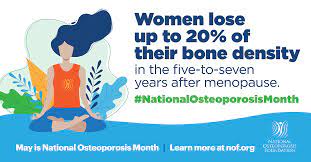 If you've been diagnosed with osteopenia/osteoporosis or you have a family history (was your mom or your grandmother stooped over, or shrinking in height?), then you want to make sure to maintain your current bone density. It's important to know what exercises you should do, and what exercises you shouldn't do.

If you haven't been diagnosed, you will want to make sure you are doing everything you can to make sure osteoporosis doesn't sneak up on you. You'll want to ensure that your exercise time includes everything you can do to strengthen your bones and prevent the loss of bone density.
You can register by clicking here!