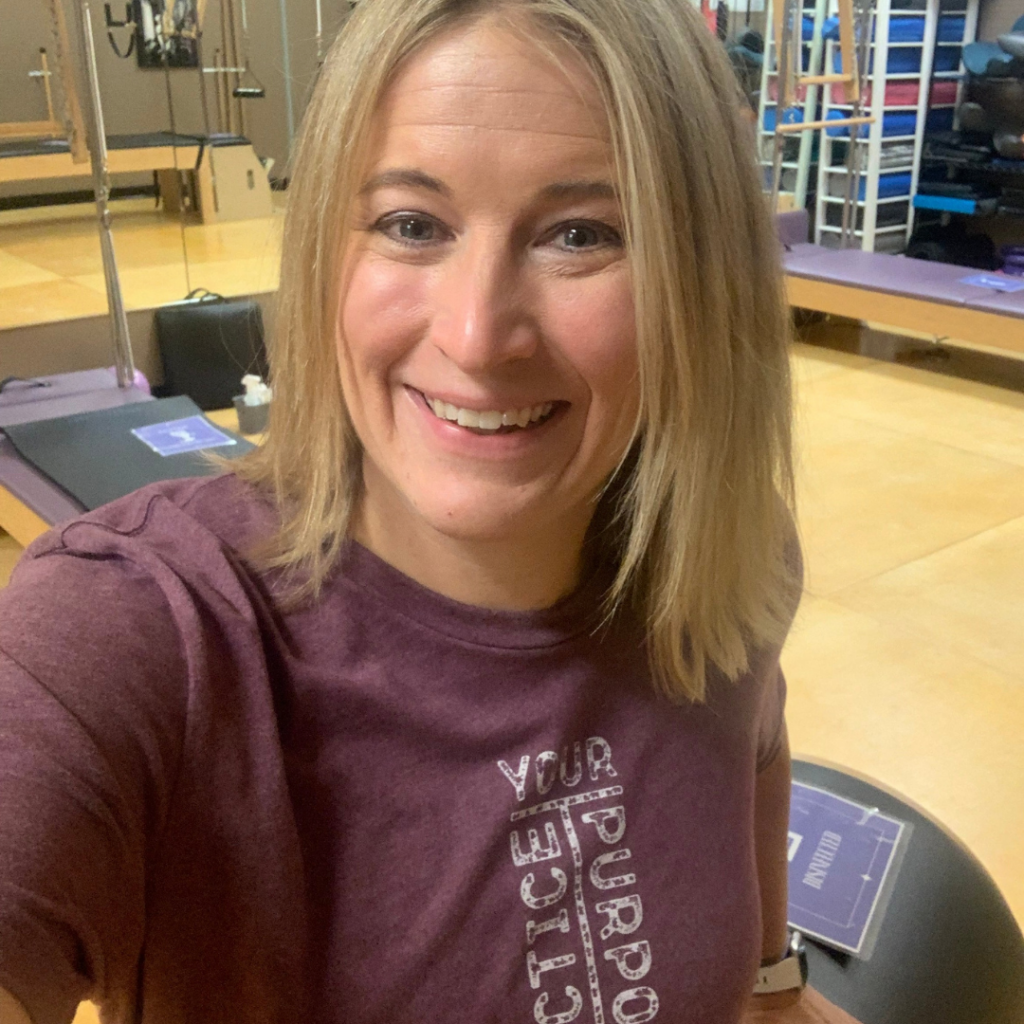 We have a special class designed for YOU!
We are all aging.   However, how you think about aging, and how you move as you get older is yours to decide. 
You know that I recommend a regular movement practice as a way to keep your body feeling as strong and mobile as you can. If you know you need to move more in your life but feel like you might need some guidance and motivation to help you do it…I have some exciting news for you!
We have a brand new small group training session on Thursday mornings at 9 am.
You'll receive individual attention from our instructor while doing a variety of exercises (some traditional Pilates, some designed to help you build strength, some designed specifically to help improve your balance and most designed to improve your bone strength). Everything is more fun with a small group of people with similar goals — right?
You can expect to have stronger bones, increase flexibility, improve posture, improve your balance and overall strength if you attend these sessions consistently.  The training session will include exercises done standing, it will include exercises done lying down, exercises done seated and your instructor will always help you adapt exercises to your body.

You'll be a good fit for this small group training session if:
You are over 60 and looking for exercise to help you stay strong and flexible
You want to work on improving your balance
You need to move more in your life (ie – you spend more time sitting than you'd like to admit)
You like to have fun while you exercise (who doesn't right?!!)
You enjoy and appreciate feedback from an instructor on how to do movements safely and most effectively in your body
You enjoy working with highly trained instructors, but can't afford $85 a session for private sessions
You want to do everything you can to keep your bones healthy and strong
You are looking for something to motivate you to exercise regularly
You like working out with others but also want to be safe about group situations when it comes to Covid precautions.
(*** see our covid safety guidelines at the studio below)
You love the idea of a workout customized to you!
You can commit to a once a week session for 4 weeks on Thursdays at 9 am
Meet Your Instructor
Nancy (age 63),  found Rivercity Pilates in 2014 not long after she was diagnosed with Parkinson's disease.   The diagnosis scared her a little bit and brought her back to something she's always known: movement is healing.   
Nancy knew that she wanted to add more movement in her life to stay strong and help her body function at its best.
Nancy started as a client but soon transitioned into a teacher at the Rivercity Pilates because she knew she wanted to share the benefits of movement with others in the way her movement teachers had taught her!
Nancy teaches a customized session designed to strengthen your entire body help create balance and mobility.
Register for class!
Are you nodding your head yes?    Do you want to take control of your body and how it ages?   We only have 3 spaces available in this 4 week series  that we're calling Pilates & More that starts Thursday, October 28.