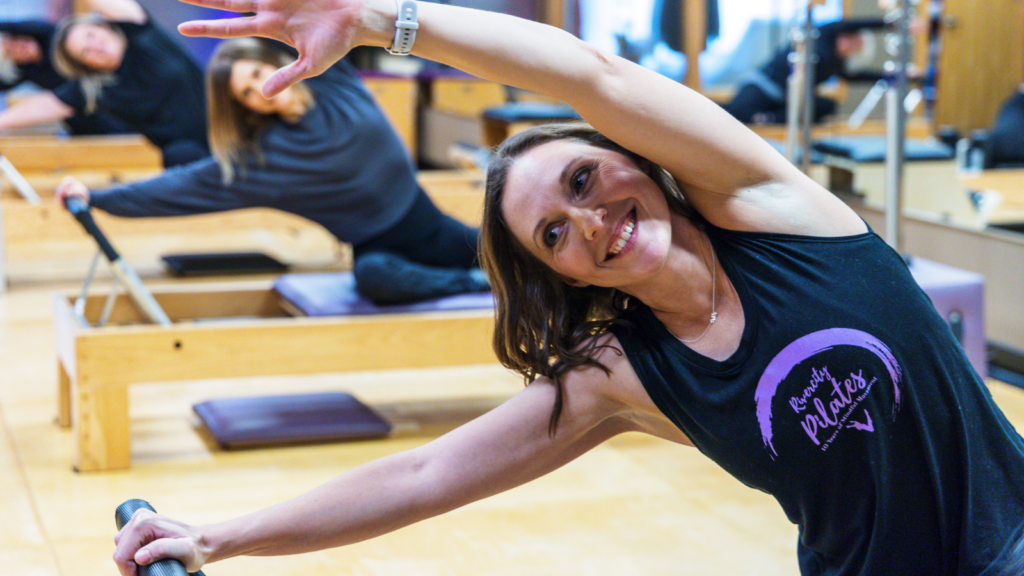 Are you ready to experience what Pilates and mindful movement at Rivercity Pilates can do for you? We offer two great options depending on where you want to start…in the studio or from your home.
In Studio Options
For so many of our clients, the studio is their happy place! If you are looking for a comfortable, inviting space that encourages you to move your body and meet your goals…we would love to invite you to visit the studio! We suggest starting your studio experience with us by scheduling a complimentary private session or a complimentary small group session.
Our new client complimentary private session can be scheduled at your convenience. This 50 minute session will allow you to meet us, learn more about the Pilates method of exercise, and give you a chance to experience a Pilates session with one of our highly trained instructors. We love the chance to get to meet clients one on one so we can get to know you and help you get started in a way that best suits your needs.
There is no pressure to buy anything during this session. We simply want to give you a chance to experience a session at Rivercity Pilates and make an informed decision about getting started options at Rivercity Pilates.
If you're ready to schedule your session and you would like us to schedule it, email us here. Be sure to let us know your availability so we can respond to you quickly with some available session times. You can also give us a call at 319.665.2499 to schedule your first session. The find complimentary session section below can help you search for available appointment times! We look forward to seeing you at the studio!
If you and a friend or family member want to do the complimentary private session together you could both schedule a semi-private session at the same time and date. If you have any problems at all email us!
Getting Started from home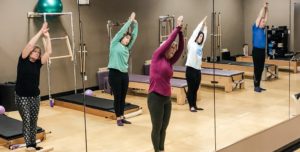 Interested in group classes that you can take from the comfort of your home? We offer a full schedule of classes for all levels, including beginners that can be taken live using Zoom.
We offer a free week of unlimited classes to new clients so that you can try out classes and see if they are for you! Not sure where to start? We can help with that! Simply email us to let us know you want to try a free week of classes and we'll get in touch to help you find the best place to start.
When you sign up for a class in our scheduling system you'll not only get access to the live class, we'll also send you an on demand link that can be used to take class anytime within 7 days of the class. Our clients love that this option allows them to stay consistent even when they can't make class live!