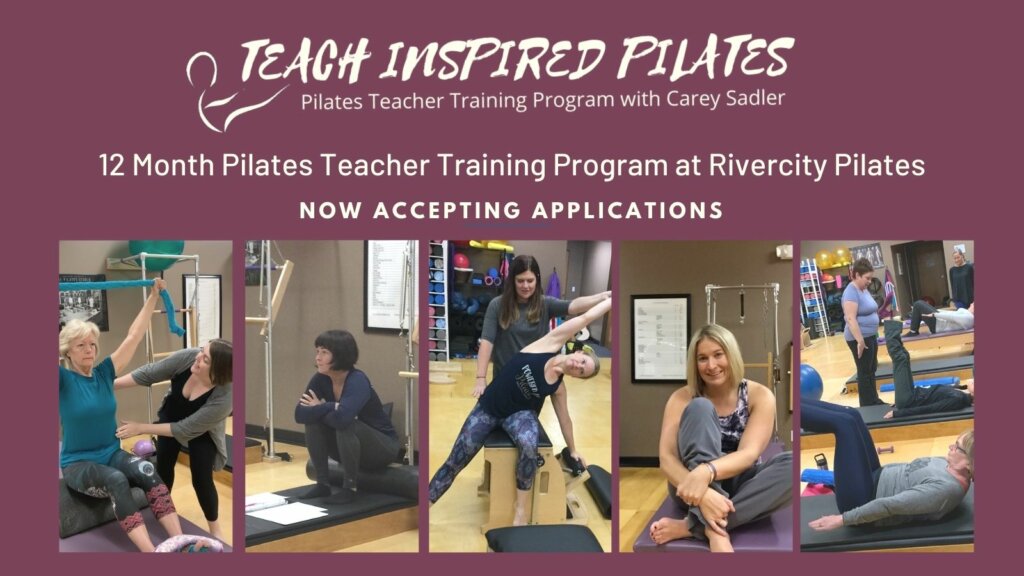 I love teaching Pilates. I love watching the difference that Pilates makes to our clients. I love being a momtrepreneur and watching our clients and teachers at Rivercity Pilates use movement to #livebetter since we opened in 2009. We've had a teacher training program since 2011 and I have so enjoyed helping Pilates lovers become Pilates teachers.
Then along came the pandemic and on March 17, 2020 and our governor required us to lockdown and quarantine.
I'm going to get real with you. The past two years haven't been easy. We had to make a lot of adjustments, even having to cancel our 2020 and 2021 Pilates teacher training program. But, the great thing about challenging situations is they encourage you to grow and create new opportunities. I am so excited to tell you about a project I've been contemplating for years.


Rivercity Pilates has a Pilates Teacher Training Program and it begins in January 2022!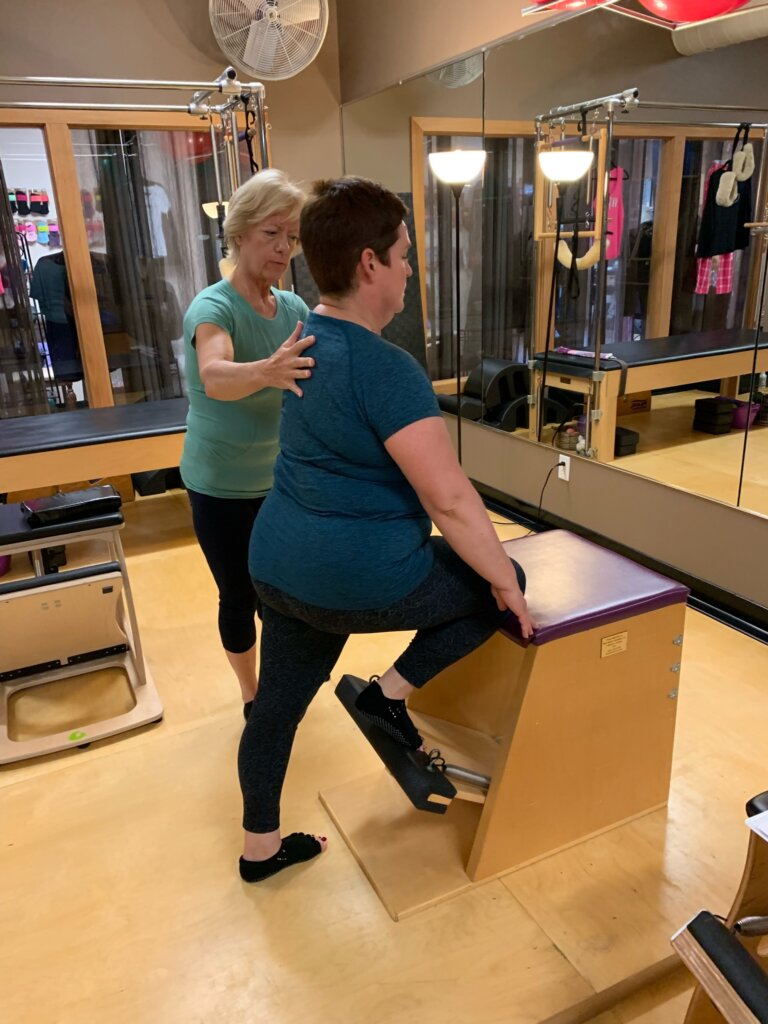 Today we are launching the Teach Inspired Pilates Teacher Training Program at Rivercity Pilates! In previous years at Rivercity Pilates, I've taught a teacher training program that was developed years ago by my mentor. It is an excellent program and I'm forever grateful that I had the opportunity to teach it. With 20 years of teaching experience and 10 years of training instructors, I found myself wanting to create my own program that could help trainees have an even better teacher training experience.
The Teach Inspired Pilates Teacher Training Program is a 12 month program based on learning the classical Pilates method created by Joseph Pilates. The program focuses on growing teachers who understand the method and how to adapt it to any body that they are teaching.

It is a program that prepares all of our trainees to help each unique student move better in their own body, and experience the huge difference that movement can make in their lives.
Are you intrigued? Ready to learn more? I hope so! Click the button below to download details & dates for the 2022 Teach Inspired Pilates program!