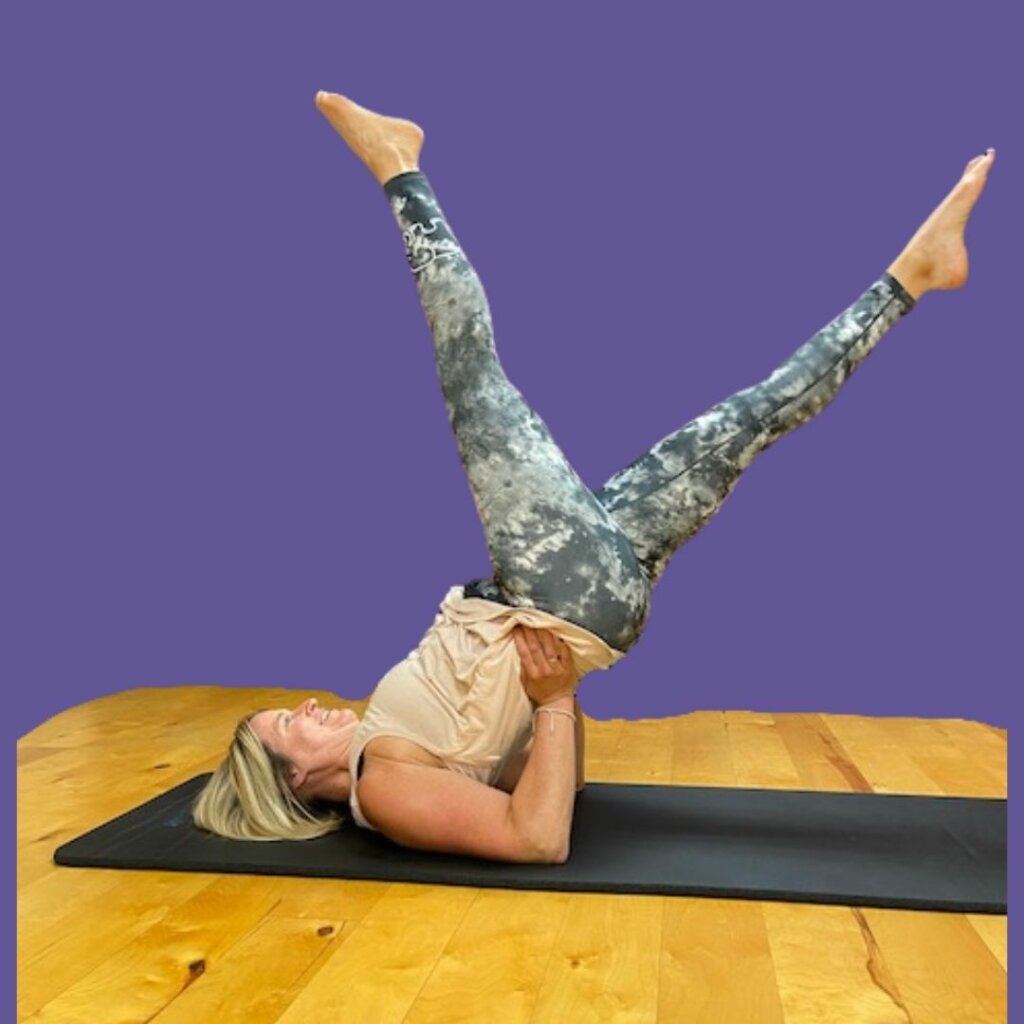 Have you ever watched somebody doing an exercise and thought, "My body would never do that!"
You are not the only one! I bet at least a couple times a day I give people a visual example of an exercise as a way for them to learn what we are going to do and they say, "I'm not sure I can do that!".   My response is usually, "You might be surprised, let's just try it and see what happens." 
Guess what almost always happens? Yep, they do the exercise. Why did their mind tell them they couldn't do it?
My theory is that when they watched me do it they immediately thought…my body is way different from Carey's and so I couldn't possibly do that. 
What their mind didn't know is that as their teacher I only give an exercise to a client if I am pretty darn sure they will be successful at it.
Why am I telling you this?  I'm telling you this because so many people don't start practicing Pilates because the only images they see of someone practicing Pilates are images of people with bodies that don't really look like theirs. 
A LOT of people are missing out on finding a way to exercise and move their body that could absolutely change their life for the better because they prejudge their ability to do that exercise method!   Myself and all of our staff at Rivercity Pilates are very passionate about sharing Pilates with EVERY body and that leads to why I've told you all this!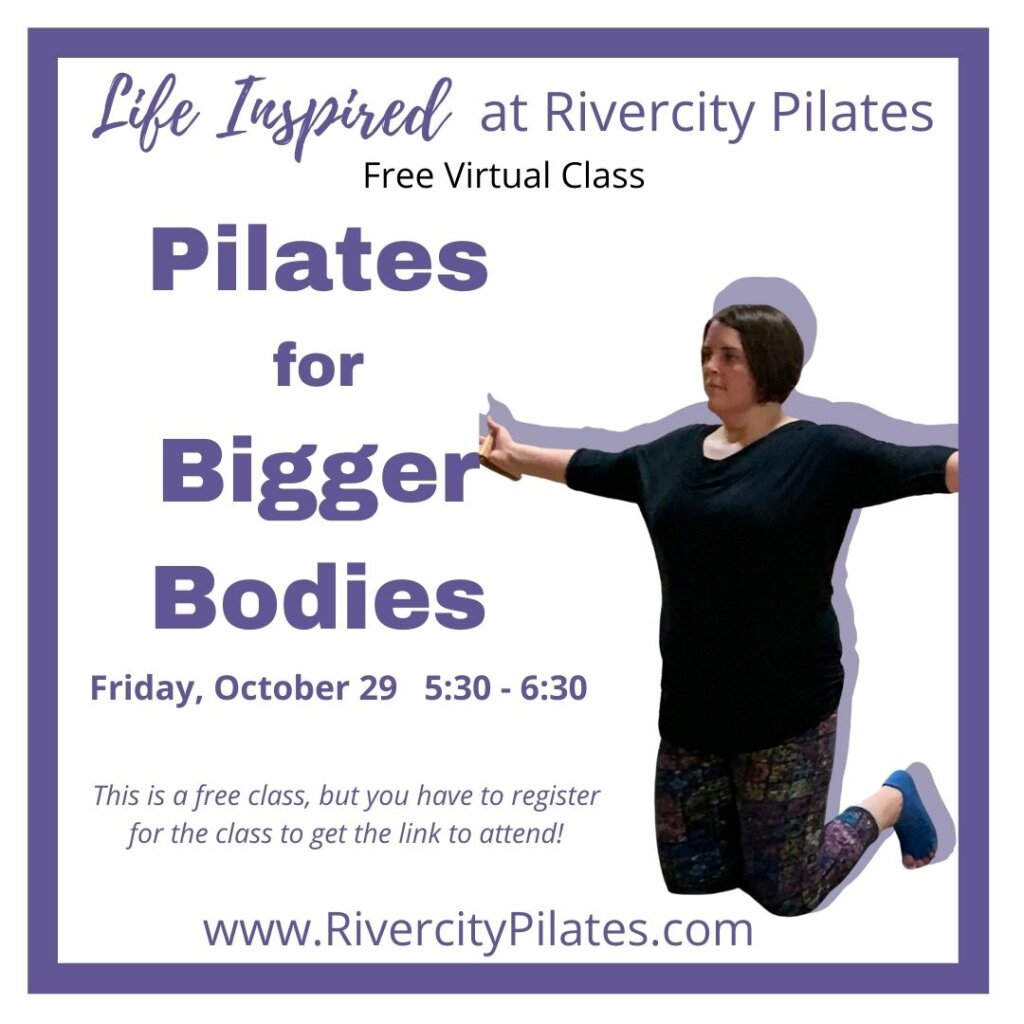 I'm so excited to announce our October Free Life Inspired Virtual Community Class: Pilates for Bigger Bodies.
Pilates for Bigger Bodies
Friday, October 29 at 5:30 pm
This is a free class but you must preregister to attend! Click the button below to register!

Be sure to watch Rachel's video (below) talking about why she's teaching this class!  You can follow Rachel on Instagram at @size_diverse_Pilates and learn more about Pilates for Bigger Bodies.