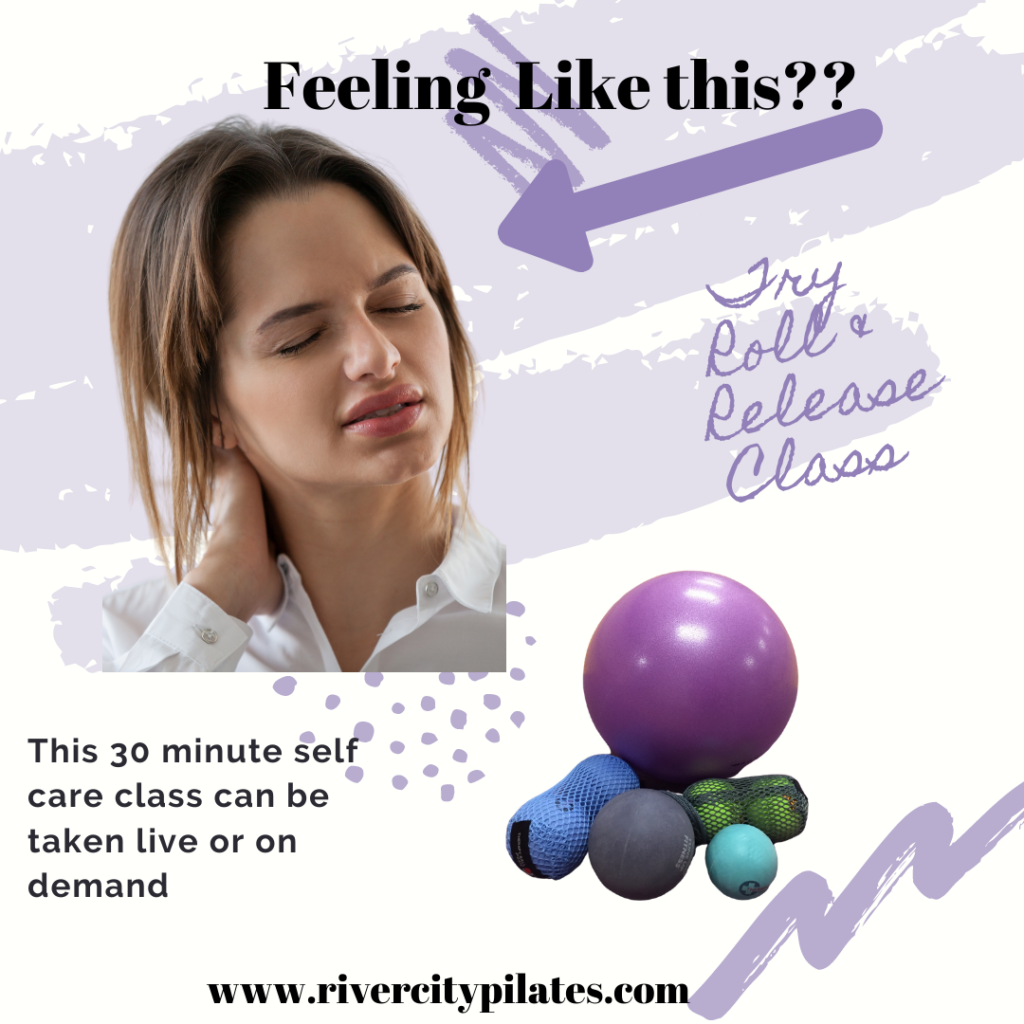 Our new 30 Minute Roll and Release Class might just be the best 30 minutes of your week!
This 30 minute virtual class will explore a variety of ways you can use massage therapy balls to release tight muscles, improve circulation and create a sense of ease in your body. You can attend live on Mondays at 11 am, or just sign up for the class and we'll send you the recording.
Props used during class will include Yoga Tune up balls, Massage Therapy Plus balls, the Alpha Ball, a grippy playground size ball, and a yoga block.  We do have all of these available at the studio for purchase.

Different balls provide a different sensation and surface area and everyone will be encouraged to use whatever balls they have to explore variations in their body.  
If you'd like to see what this class will be like — grab your massage balls (or tennis balls, or anything you have at home – and watch this video!