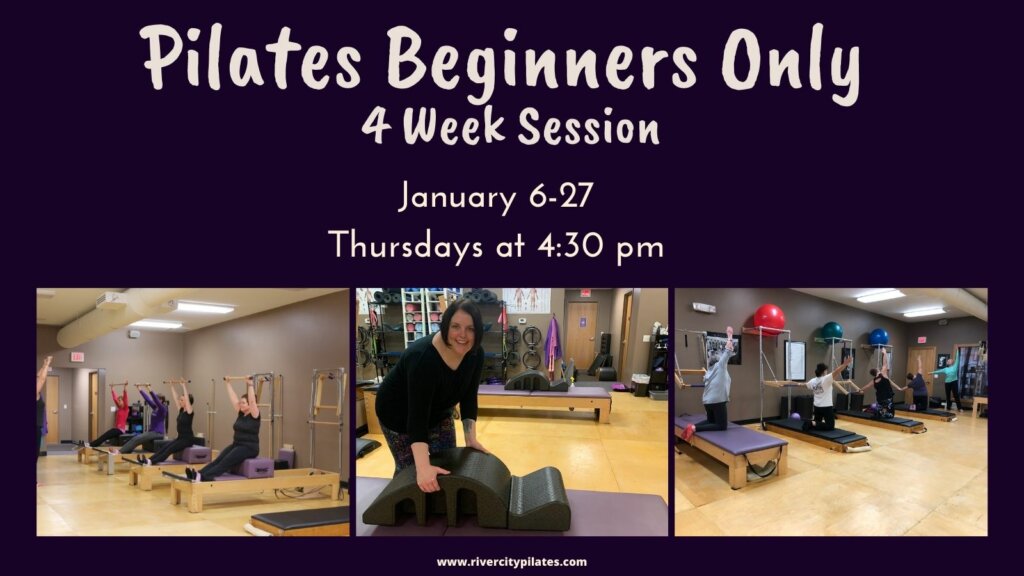 In the midst of all the holiday hubbub, it's time to start thinking about January 2022!   
We have a brand new semi-private group (in-studio) exclusively for beginners that starts on January 6. (4 people maximum) We know that these spots will fill up fast especially with the discount below! If you're new to Rivercity Pilates, you'll love the individualized attention that you get in a semi-private group class!
In our world, people always come first. Our mission as a business is to help people live their best life by using movement as a health tool. I created this business as a way to help others realize that no matter what your previous experience with fitness or exercise is, you can learn to take care of your body better using movement and you can enjoy the process along the way!
If you are brand new to Pilates you'll love Rachel's Thursday 4:30 pm Beginner's group.  These sessions will be geared to those who are brand new to Pilates and will include utilizing the various pieces of Pilates equipment to help you get a great workout that is safe, effective and tailored to just what your body needs!
This 4 week Beginner session starts January 6th and runs through January 27th.

Save $20 on this 4 week session by purchasing now and reserving your spot!

Discounted price is only available this week or until the session fills (whichever comes first!)