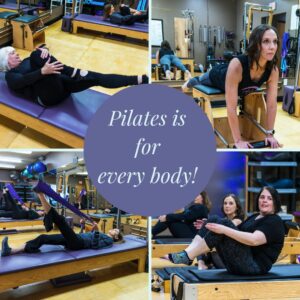 If you are brand new to Pilates or it's been awhile since you've practiced be sure to check out our free Pilates Day introductory group sessions! We would love for you to experience what a regular Pilates practice can do for your body and your life!

If you've been curious about exploring Pilates in your body…this is the perfect chance to try it out by signing up for a FREE introductory session! Contact us quick to grab a spot as space is limited and these sessions will fill up!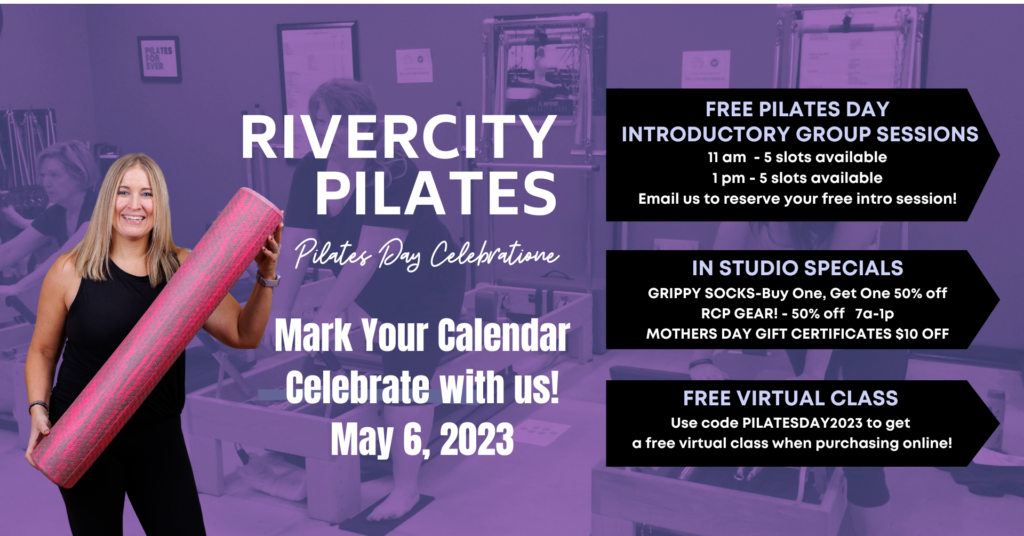 Pilates Day is celebrated by the Pilates community worldwide on the first Saturday of May every year. The goal of Pilates Day is to foster the public's appreciation and awareness of Pilates.
Are you new to Pilates? Here's a quick description of the Pilates method of movement:
Pilates is a mind-body exercise developed in the 20th century by Joseph Pilates. He and his wife Clara taught students this unique method of exercise. They called it 'contrology,' which teaches and encourages controlling your muscles with your mind by focusing attention on core postural muscles that provide spinal support and help keep the body balanced. Pilates' exercises were developed to teach breath awareness, spine alignment, and abdominal muscle strength.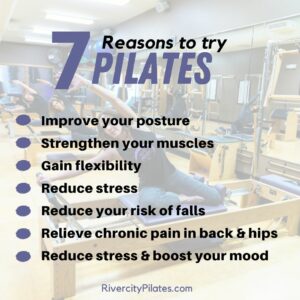 New to Pilates?
In honor of PIlates Day 2023 we'll be offering special introduction to Pilates small group sessions at 11 am and 1 pm on Saturday, May 6th.  Like all of our small group sessions at the studio this session will be limited to 5 participants max. To sign up for this free session just click here and we'll get you scheduled! 
These sessions are geared for anyone who wants to learn more about what Pilates is all about! We'll start the session with a general talk about what Pilates is and the different ways to practice it. After that we'll get you moving so you can experience the method in your body. We'll review the fundamental concepts and ideas we use in Pilates and encourage you to try some Pilates exercises. You will get to try out some exercises on the Pilates equipment!
In your session your teacher will show you how to adapt each movement to your body to make it most effective for you.  It will be a fun, informative session that let you explore the Pilates method in your body.