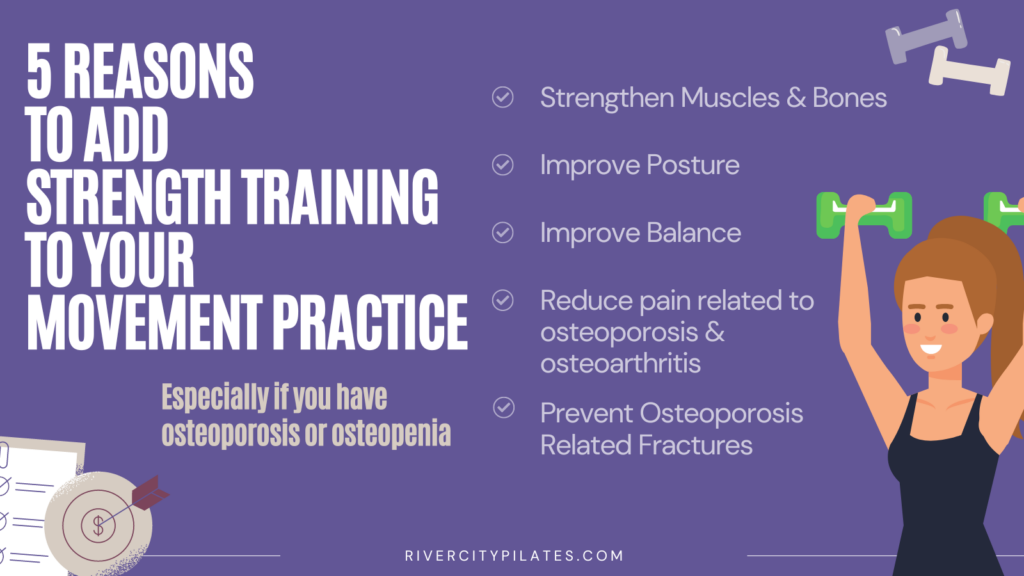 We will be offering a new small group session simply called Strength Training Sessions starting February 4th!
Expect to get a whole body strengthening workout utilizing hand weights, various resistance bands, the magic circle and utilizing body weight exercises.  It's important to ease into things and gradually increase the weight you're lifting over time, so Shannon will help you determine which weights to use.    Our weights in the studio range from 2-12 pounds.  
Shannon will help you with proper form and technique so you know you are doing exercises correctly. She'll make sure you are working at an appropriate range of motion and resistance for your body.   
Small Group Sessions are limited to 5 people per session maximum.
Small Group Strength Sessions are priced the same as our Pilates Mat Small Groups and our Yoga Small Groups (If you buy a package of small group sessions, you can go to Pilates Mat, Yoga or Strength small groups!)
You can pick and choose which sessions you want to take or take them all!  NOTE:   The recommendations for women over 50 are to do strength training 2-3 times per week!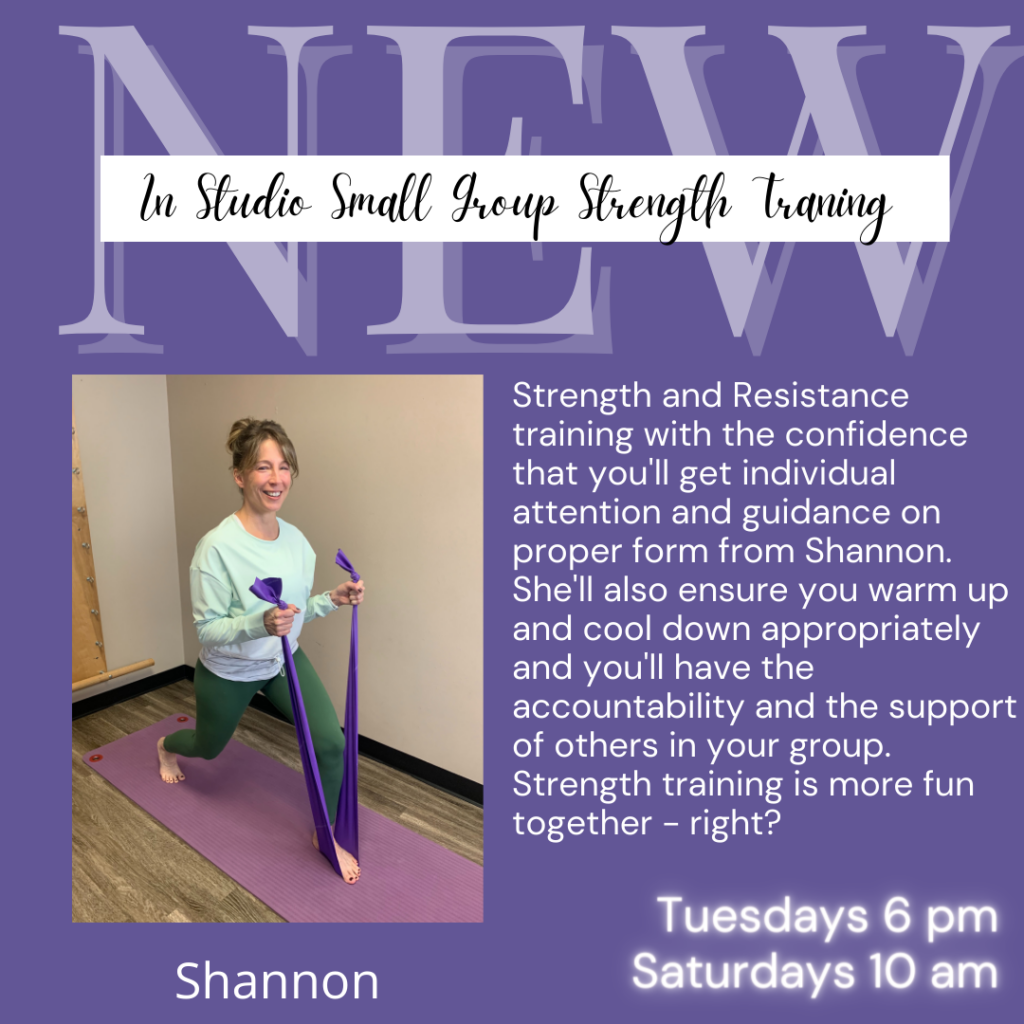 We have a deal for you!   Try a Small group Strength Session for FREE in February.   To claim your free session email us before January 31 and let us know which day in February you want to attend a session and we'll add a free Small Group Strength session to your account and schedule you for your free session!