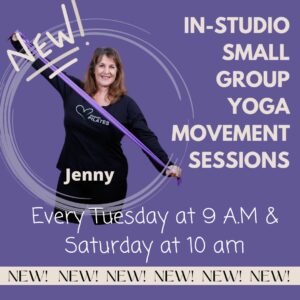 Jenny started offering Integrative Health Sessions at the studio last year and she has added two small group Yoga Inspired Movement sessions to her schedule that started this week.
For those of you who haven't worked with Jenny yet, I wanted to tell you a little bit about her and the small group sessions she'll be offering, because it might be just what you're looking for!
Jenny is a licensed physical therapist, a certified Yoga teacher (200RYT) and is also certified in Yin Yoga. 
Jenny's goals for her weekly group movement sessions are to create a Yoga inspired movement session that focuses on mobility in the back and hips, strengthens core muscles and brings a sense of balance to the nervous system.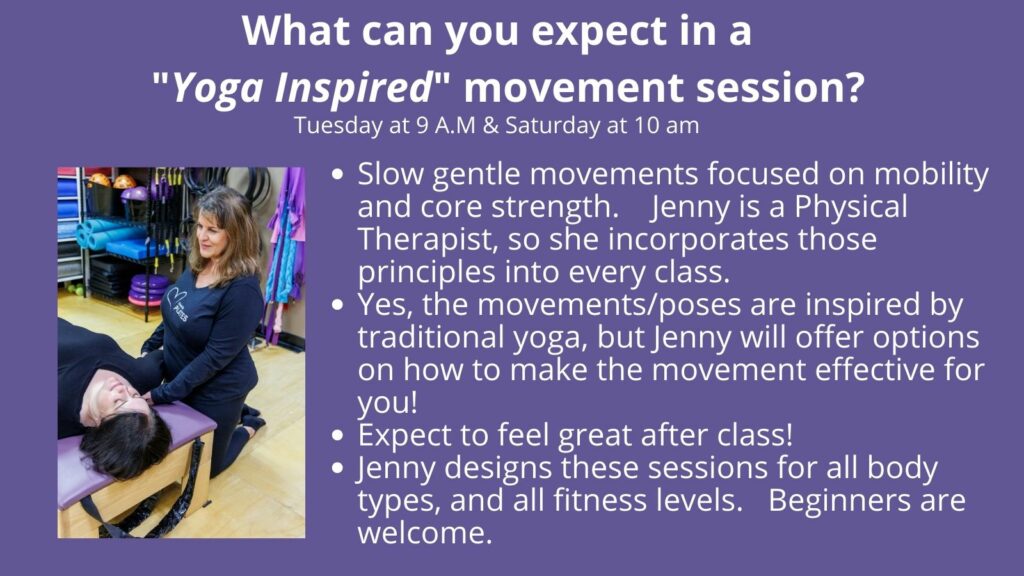 Her sessions will be doable by ANY body and she'll give lots of options on how to make movements work for your body.  If you are looking for a gentle, mind body focused movement session designed to improve overall strength, flexibility and mobility you will love these sessions! No Yoga or movement experience is necessary!  
Jenny is offering sessions Tuesday mornings at 9 am and Saturdays at 10 am.

If you want to schedule a small group Yoga session yourself you can look for openings under the appointments tab in Mindbody and request an appointment on the app or on in Mindbody in a browser.  You can also always just email us and we can schedule it for you!