Ready to feel better in your body? Start here!
If you feel like you've tried ALL the things but you are still frustrated with how you are feeling in your body…we suggest Integrated Health Sessions!
If you have life or health goals and want some help getting to the next step in your path….we suggest Integrated Health Sessions.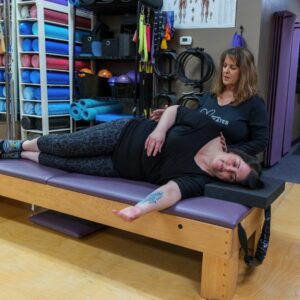 What is an Integrated Health Session?
Integrative Health Sessions are created uniquely for each individual. Choices for the session can include any combination of mindfulness, breathing, movement (yoga, pilates or physical therapy based), and health coaching.
Each individual will initially complete a personal health assessment based on the Wheel of Health with 7 areas assessed (nutrition, mental and emotional well being, fulfillment and purpose, physical activity and fitness, sleep and rest, and physical environment). This health assessment will be used as a guide using curiosity to explore the individual's path to wellness.
Integrative Health Sessions at Rivercity Pilates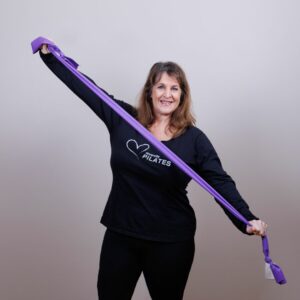 These sessions are conducted by Jenny Fitzpatrick. Jenny is an integrative health specialist with over 30 years of experience in the health and wellness field. Jenny is a licensed physical therapist, a yoga teacher and has practiced Pilates for many years. Her approach is to address the whole person. Jenny partners with clients along their journeys in making sustainable changes to live the lives they desire. Jenny's passion is to assist clients who seek greater confidence and peace in leading healthier lifestyles.
Pricing
Single Sessions $120
4 Package of Sessions $460
8 Package of Sessions $880
Schedule sessions in Mindbody or email us.