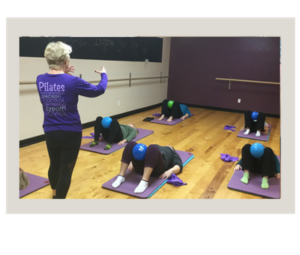 One of my long time clients was laughing at me today in our session. I think the moment happened something like this: I said " We're going to do five of these". As I watching her move I made a few adjustments as she was doing the exercise and at some point said, "OK, one more of those" I have no idea how many we did but it was probably not 5! She did her one more and then as she got off the Reformer she was giggling. She mentioned how she remembered when she first started taking lessons with me and I said something like," I'm not a very good counter!" At the time she thought it was a little odd that a fitness instructor "wasn't very good at counting repetitions" but she went on to explain that now she got it.
She now knew that there isn't always an exact number of repetitions. It is more about getting to the repetition that was performed as well as she was going to do it that day with perfect form. She also knew that each side didn't always need the same amount of repetitions. Our bodies are not balanced and many times one side needs a little more work than the other. She also knew that my job as a Pilates instructor was not to count reps for her but to give her guidance on how to find the best movement in her body and for her body.
So if your instructor counts wrong don't be too surprised and take it as a good sign that he or she is probably paying attention to more important things, trying to give your body exactly what it needs on any given day!