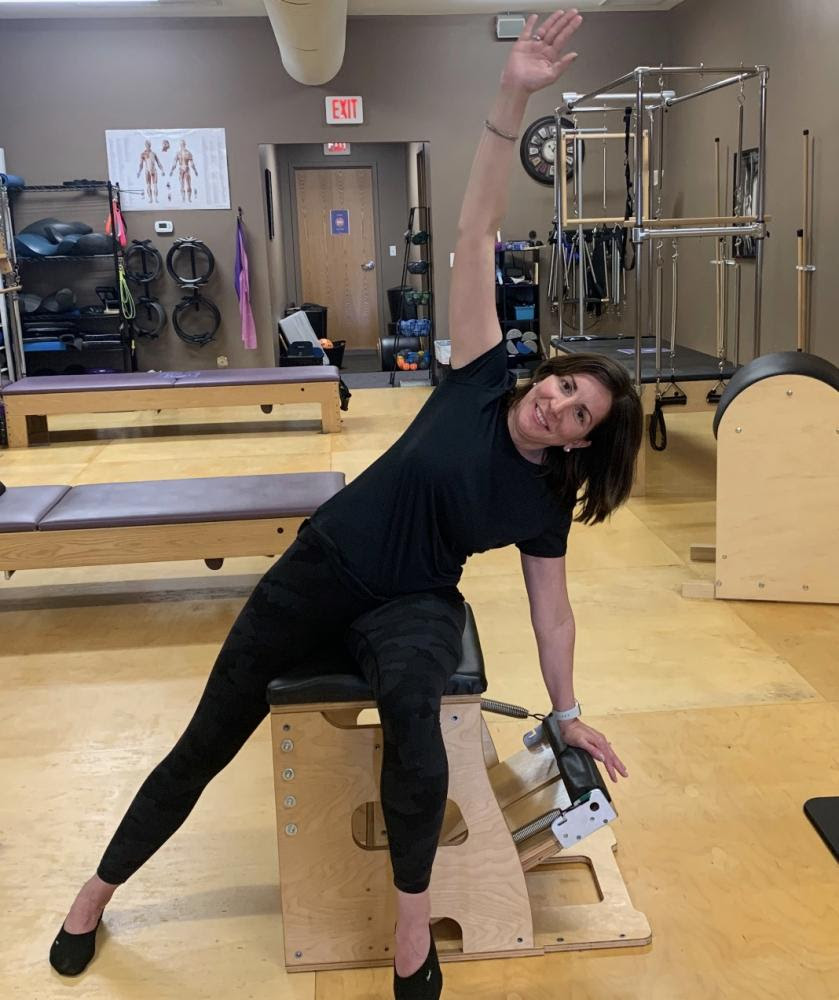 When did you start Pilates and what inspired you to start?
I first started Pilates at Rivercity Pilates in 2011. After the birth of my son in 2012 I struggled finding time for myself. After a break from Pilates I started back at Rivercity in November, 2019. I had been having issues with my back and my physical therapist recommended Pilates. I have never been someone to work out, but I have always loved Pilates. My body always felt better when I practice it regularly.
How often do you practice Pilates and what type of sessions or classes have you been doing?
Currently I do private lessons with Carey once a week. I always tell Carey I would come every day if she had time. Before Covid I was attending classes 2-3 times a week. I try to incorporate some exercises Carey has taught me at home as well.
What benefits or improvements have you noticed in your body and life from doing Pilates?
I have a spinal fusion, and I tend to be tight on one side of my body. Pilates make my body, especially my back feel so much better! I also think my core has become stronger which helps protect injury to my back. I think my mental health is better when I do Pilates. I have been trying to make time for myself a priority. Pilates has been the only form of exercise I enjoy doing. I look forward to class each week and how I will feel after class.
Do you have a favorite exercise or piece of equipment (or both)?
I love any type of side bending exercises. Mermaid is a favorite. I also like using the barrel and chair.
What would you say to someone who is thinking about doing Pilates?
I would highly recommend Pilates to anyone thinking of trying it. I honestly think most people could benefit from Pilates. Carey is the best! I think she does a wonderful job of watching clients form and making appropriate adjustments.