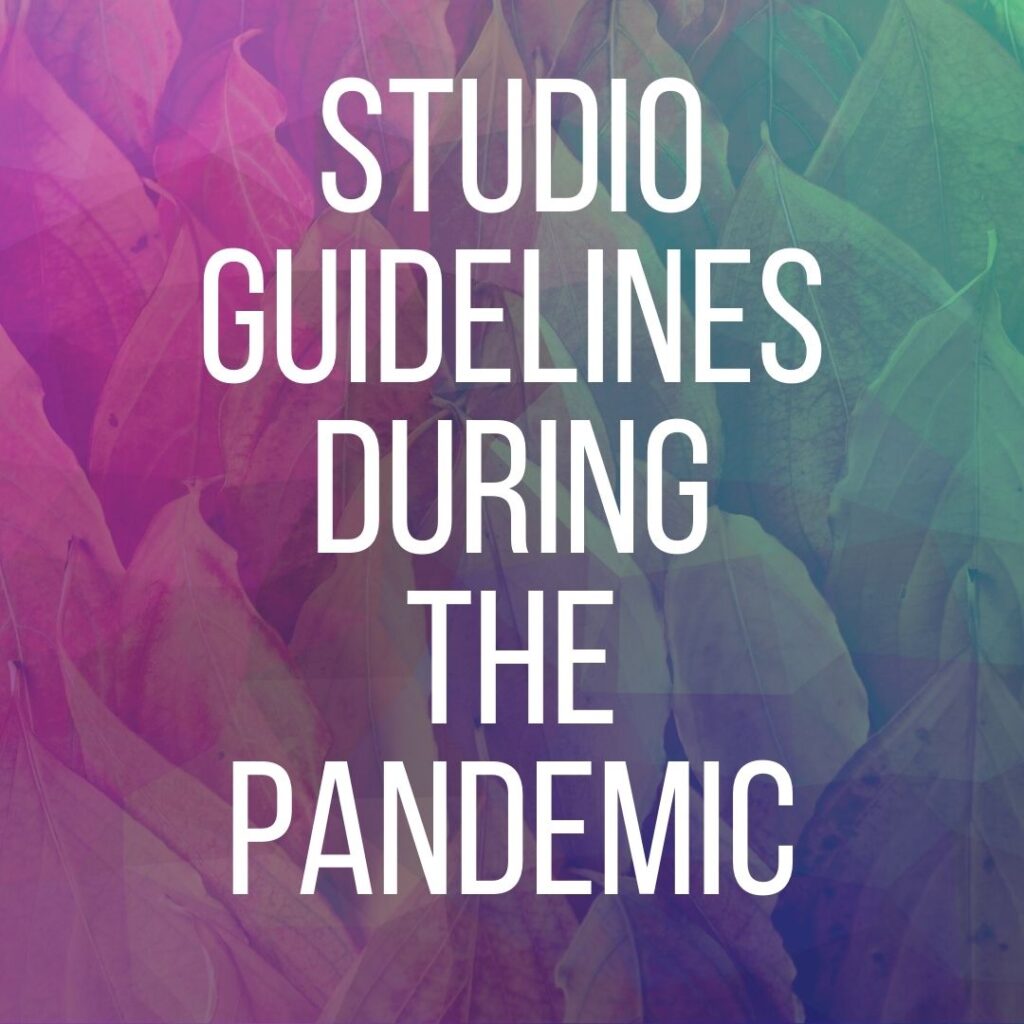 When you come to the studio for your session we ask that you arrive no more than 5 minutes before your session.
Masks or a face covering are required in the studio so we ask that you have your mask on before you enter the building. If you need a mask we will provide one for you.
Grippy socks are required in the studio for your safety.
When you walk into the front door there is a place to stop and sanitize your hands and you can leave your shoes on the shoe trays in that front area.
Your teacher will take your temperature with a contactless thermometer and we'll ask you to stop at the front desk to sign a daily Covid form/waiver. We'll need you to sign this each time you do a session at the studio.
After signing the waiver your teacher will let you know what station you'll be at and we ask that you head to your workout area.
In your area you will find a basket that has hand sanitizer, a bottle of disinfectant/cleaner, and towels for cleaning. Your area will have already been cleaned and disinfected but please feel free to clean your space before your session.
Your teacher will do their best to maintain 6 feet of distance and there will not be any hands on cueing or spotting during your session. We'll guide you to make any changes or adjustments to your equipment.
After your session we'll ask you to clean your equipment and area and leave the towels used in your basket. (We will go in after you leave and disinfect the entire area)
We do not have the water cooler available so you'll want to make sure to bring your own water with you to your session.
We do have some clothing and props for sale. We won't be able to allow people to try things on, but you can purchase something and return it if it doesn't fit once you get it home.
To avoid extra contact moments in the studio we are asking everyone to prepay for services online and have a credit card on file so that if you do want to make an in store purchase we can simply put it on your account card and email you a receipt.
After clients leave our staff will disinfect the entire area you were working out at and we will disinfect all commonly touched surfaces throughout the studio. This extra disinfecting time means we will always schedule client's sessions 25 minute apart to ensure we have time to disinfect and to ensure that everyone can practice social distancing.