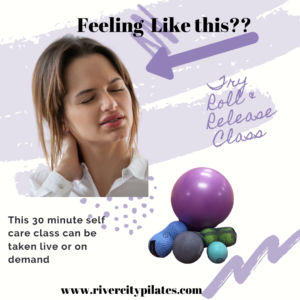 Myofascial release is a massage technique that focuses on relieving pain in your myofascial tissues. These are the thick connective tissues that support your muscles.   Many of our clients use myofascial release to relieve foot pain/plantar fasciitis, relieve back/hip pain, and frankly, just to feel better.
Your myofascial tissue is a network of tissue that spreads throughout your entire body. It connects your muscles, joints, and bones. It also provides support to your organs, helping to keep them in place.‌
When you feel stiffness or pain in your body, it can originate from different tissues in your body. Myofascial pain is different from other types of pain because it occurs in places where your myofascial tissue meets or crosses. Myofascial pain may be difficult to identify because it can radiate from the area and spread.
Usually this tissue feels more elastic and movable. Tight myofascial tissue can restrict movement in your muscles and joints. As you move differently to make up for the loss in movement, you can cause additional tightness without realizing it. This can lead to widespread pain and discomfort.
Ways to practice at Rivercity Pilates:
Carey teaches a couple of virtual classes that can be taken live or on demand that incorporate myofasical release.  These classes include the Pilates Foam Roller Class and the 30 Minute Roll and Release.
Carey and her staff also incorporate this work into their Pilates sessions with clients.   
Try Pilates TODAY
Rivercity Pilates offers in-studio and virtual classes to fit all your needs and whatever your schedule allows.  Get started today.
Rivercity Pilates
1210 North Jordan #1
North Liberty, IA
(319)665-2499
Opening Hours
Regular Studio Hours: Sessions are available daily by appointment from 5:30 a.m. – 8 p.m.