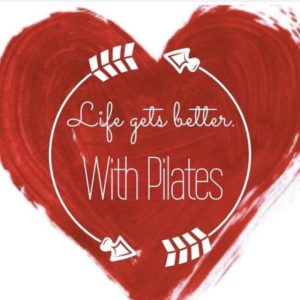 This is the first post in our Valentine series about couples who practice Pilates together at Rivercity Pilates.  On Friday evening – our monthly "Life Inspired Get Together" will be free Pilates and Yoga session for couples!    

How did you get started doing Pilates together?
Gwen started then wrangled Gary…….behind every great man is a motivating woman!
When you are out with friends/family, who is more likely to talk about their Pilates experience?
Gary discusses Pilates more than Gwen. He talks to others about how it has been a benefit especially with his ankle and diabetes.  Gwen talks about it but not to the degree Gary does in social settings. 
Are you competitive with each other? In is a friendly teaser sort of way.  No pun intended!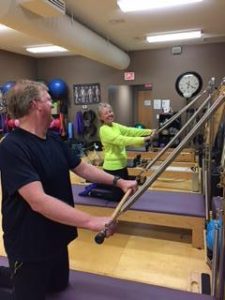 Do you keep each other accountable?
YES, the couple that does pilates together stays together!
How does it help you to exercise with your partner?
It is demonstration of our commitment to health and love. 
How has Pilates influenced your overall health?
Absolutely!!!! It also helps us to have our pilates coaches.  We think Joe would be proud. 
What is your favorite Pilates exercise?  
Tower
Least favorite?
Anything abs
What do you want to tell other couples about your Pilates experience?
This is a great way to date, flirt and be healthy.  We have a lot of fun.  
What 3 words would you use to describe your Pilates Sessions?
Tease me baby!