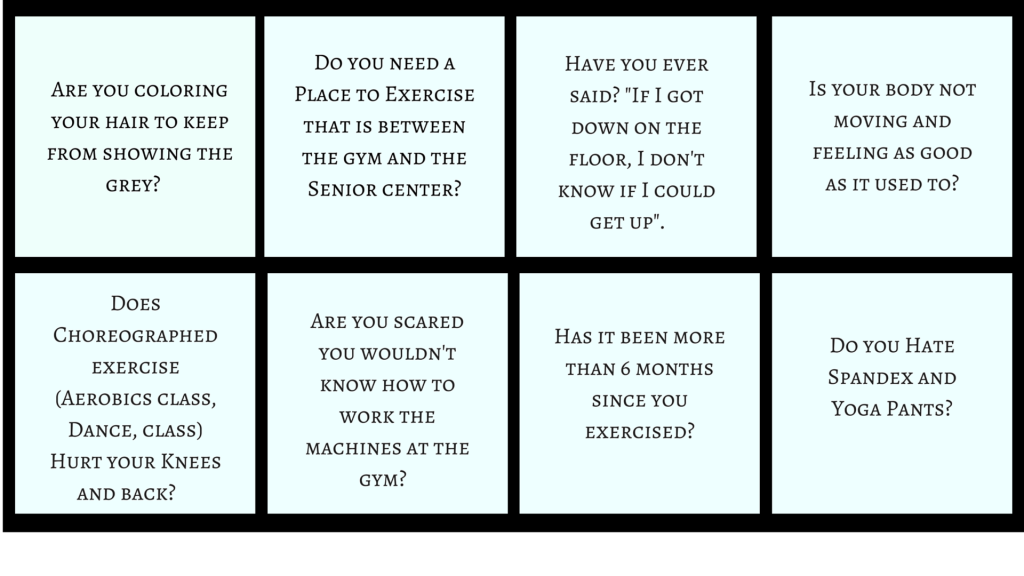 Just 3 years ago, my answer to every one of these questions was yes. Well, I was pretty sure I could get back up off the floor, but I knew I wasn't looking too graceful while I did it. My back hurt almost every single day, and my knees were creaky. When I got out of bed, I felt like I was walking like someone much older than my age. My best intentions to walk every day, somehow disappeared before I stepped out of the house. I had paid a monthly membership to a gym for a year, and quit going there after the first two weeks. My mom had just lost a painful battle with pancreatic cancer, and my dad had moved in.
We went out to dinner one night, and I saw the Rivercity Pilates studio across the street. I had taken some Pilates lessons a few years ago, and I knew the springs on the equipment would help me through exercises that my body simply couldn't do by itself. Still, it took me a few weeks to actually walk in the door of Rivercity Pilates. I took my free orientation session from Carey, and was amazed at her knowledge, her patience and her concern for how I felt as she led me through Pilates exercises. I bit the bullet and signed up for private sessions (the most expensive option), because I didn't want to feel stupid if I couldn't do an exercise in class. I started to feel better after a few sessions, and I was able to see progress in how my body moved thru the exercises. The atmosphere at Rivercity Pilates was so spa like and comforting, that it didn't threaten me like a gym.
Two years later, I'm still going to Pilates 3-5 times a week. While my legs didn't move much two years ago at this time, now I can touch my toe to my forehead. It's not a very useful movement, but it sure feels good to be that flexible. My boyfriend has also started taking Pilates, and he has gone from daily back pain, to hardly ever feeling back pain. I take both private sessions and classes. I've talked with Carey about my experience, and she is starting a new class for people that might relate to my feelings. She just calls it Beginner Pilates 4 week series. It could also be called, Pilates for the over 50 crowd or Pilates for people who can't seem to get to the gym. It could also be called Pilates will Change Your Life.
The class will be 1 session per week for 4 weeks. You'll get to learn some history of Pilates, and try the exercises at your working level. (You'll understand this more later — but the important thing to know now, is that Pilates isn't about everyone doing the same thing. It's not about feeling the burn. Your neck shouldn't hurt. You don't have to curl up and do hundreds of sit ups. Pilates is a whole body exercise where you make progress gradually). Lots of individual attention. Do you have to wear spandex? No. Wear comfortable fitting clothes that allow your body to move. (I remember wearing huge tee-shirts to my first classes in an effort to hide the curves and extra love handles, just so I would feel better about going to class.)
Take a deep breath, click here, and schedule your Complimentary Orientation Session at Rivercity Pilates with Carey. Right now as we wait to see what happens with COVID 19 — all sessions are being done virtually! If you'd rather call to register before you get nervous about it — call us at 319-665-2499!