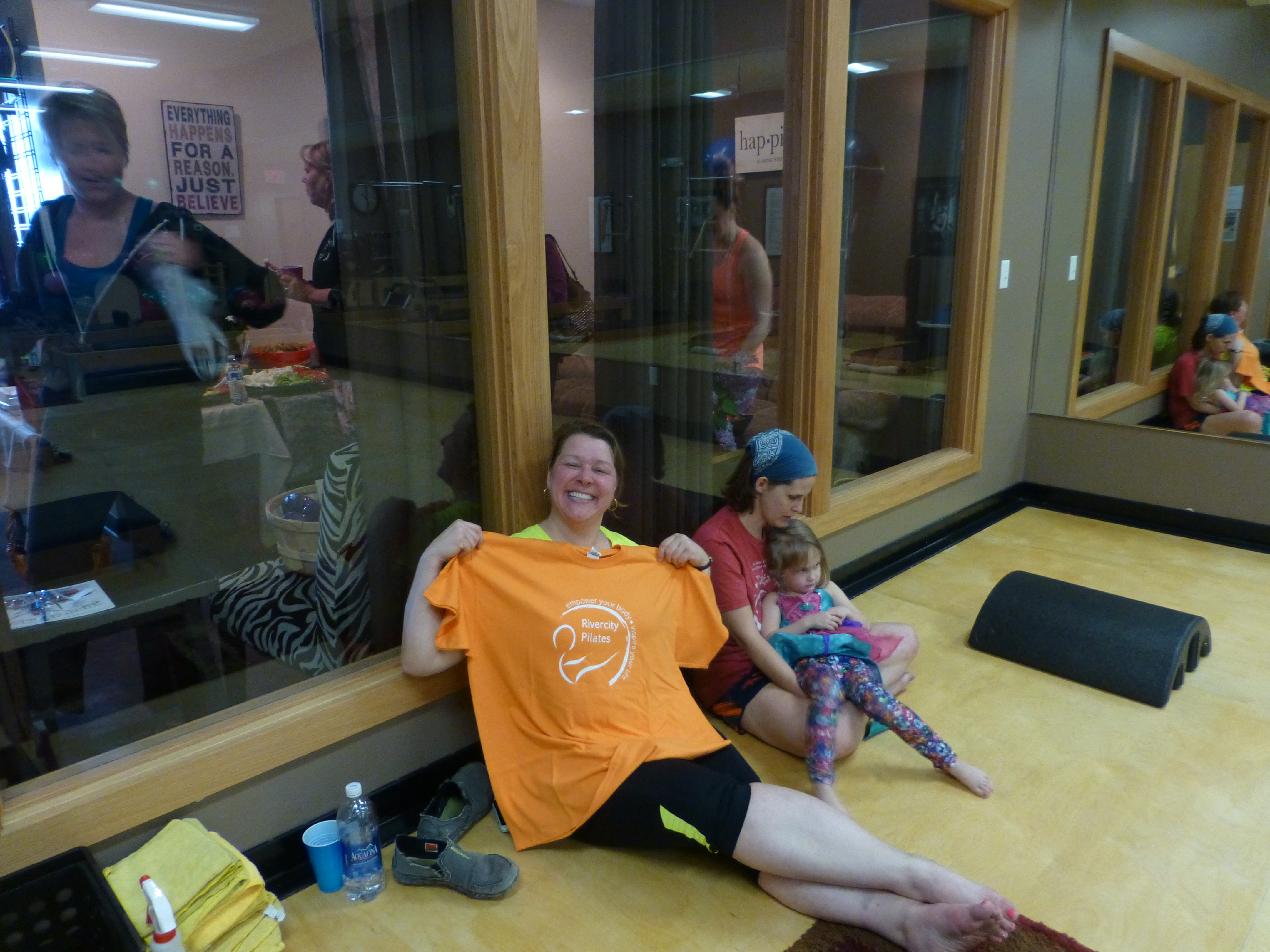 What should I wear to Pilates/Yoga?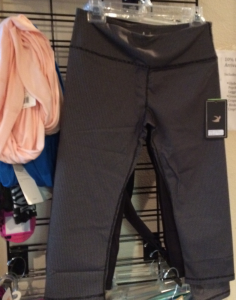 When it comes to workout clothes there are a TON of options out there. There are a lot of companies making very expensive Yoga, Pilates and workout wear and you may wonder do I need special clothing to take a Pilates class? At Rivercity Pilates, labels and logos are not important. You might see someone wearing exercise pants from Costco or Target or you might see someone wearing a logo some people recognize! What is important, is that you are comfortable.
There are some things you may want to consider when deciding what you wear to class and they really have nothing to do with the price tag or the company who makes your pants. Here are some quick tips to finding an appropriate pair of pants for your next Pilates class:
1. No Zippers!
In Pilates we articulate (aka roll) through the spine in many exercises so you'll want to avoid pants that have zippers, buttons or even uncomfortable seams. Those cute running tights with the zippered key pocket on your back side just might hurt you when you roll down to your mat!
2. Consider your classmates/instructor! Avoid Loose Shorts!
There are many exercises that involve you laying on your back with your legs reaching up to the ceiling and away from your body. Avoid wearing loose fitting shorts or skirts or make sure you wear a biking short underneath so you are not exposing yourself to your classmates & instructor!
3. Consider a higher waisted workout pant!
For me, higher is better. Hip bones or higher is a good rule of thumb. Because of all of the rolling, twisting and just plain moving we do in Pilates most people find a higher waisted pant keeps them covered better through out movements. It can be really distracting if you are seeing the underwear of the people next to you, and there is no need to share your back side with the rest of class!! Pants with an internal drawstring are a great feature in a Pilates Pant! While this blog concentrates on pants, a longer shirt can also help with this coverage issue!
4. Sweat Pants or Fleece will likely be too hot!
Pick a lightweight breathable fabric. A bulky sweat pant material can make it hard to move in and will be just plain hot!
5. Choose a comfortable functional length.
If you get hot easy -a shorter capri style pant might be best. Avoid overly long or wide legged pants that might hinder your movement or may even get caught in your springs if you are attending a Pilates Equipment class. I have found the pants labeled yoga pants make great pajamas, but not such great pilates pants. They are generally longer and looser than other exercise pants.
6. Thoughts on Spandex!
Wearing a pair of fitted pants will allow your instructor to see your alignment and help you do the exercises. However, they don't have to be extra tight, or "girdle-like". There's a difference between fitted and too much spandex! Breathing is important in Pilates, and you don't want to be fighting your pants when you take a deep breath! My best advice is to try the pants on in the store before you buy them, to make sure they are comfortable. I buy pants that say slimming, but the difference is they go up higher, not that they pull in more or hide my curves! Sometimes I go up a size, simply because of the style or fabric. No one will check the label for a size at Rivercity Pilates!
7. Most important find a pair of pants that is not only functional but something you are comfortable in and feel good wearing!
Feeling good in your workout clothes is important! You don't have to spend a lot of money to get a great functional pair of Pilates pants.
https://rivercitypilates.com/wp-content/uploads/2015/08/P1020773.jpg
3240
4320
Carey
http://rivercitypilates.com/wp-content/uploads/2023/06/website-cover-name.jpg
Carey
2015-11-16 10:00:00
2023-09-12 18:48:21
What should I wear to Pilates/Yoga?