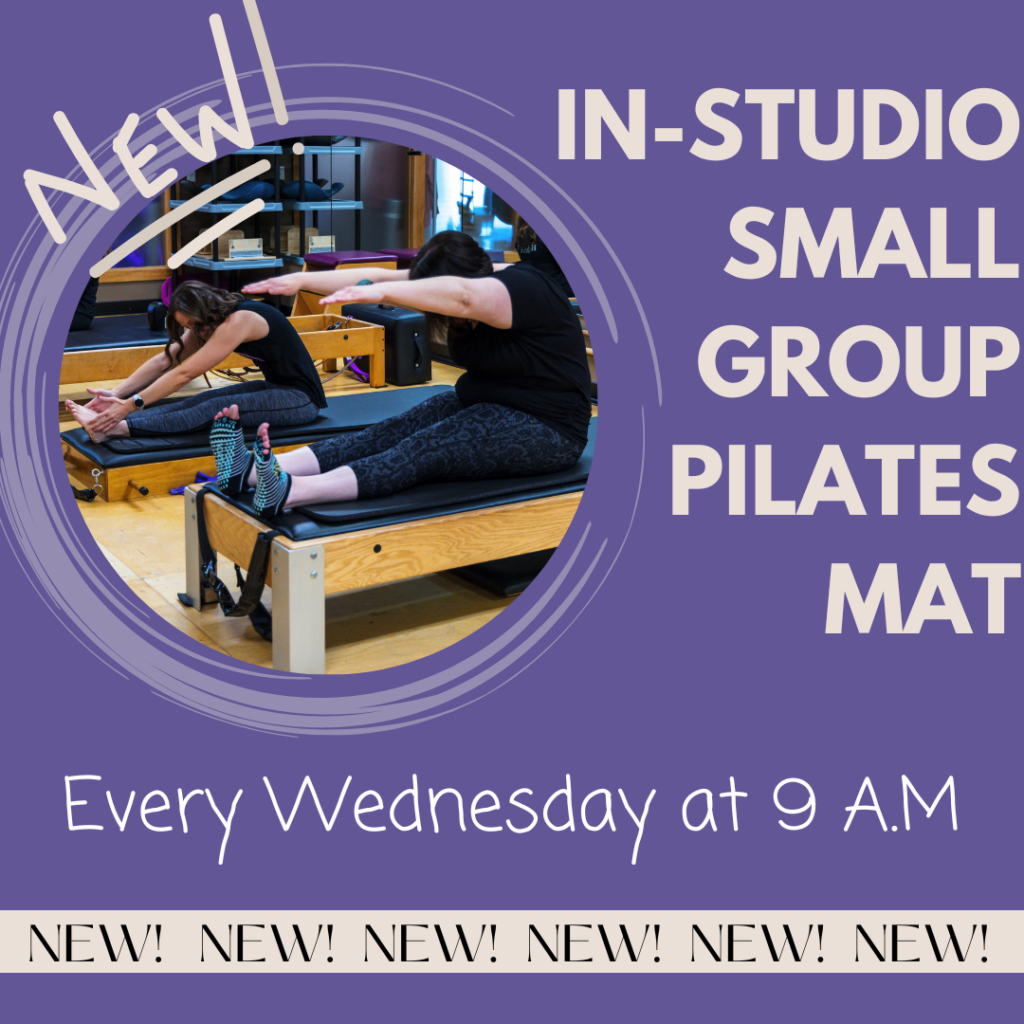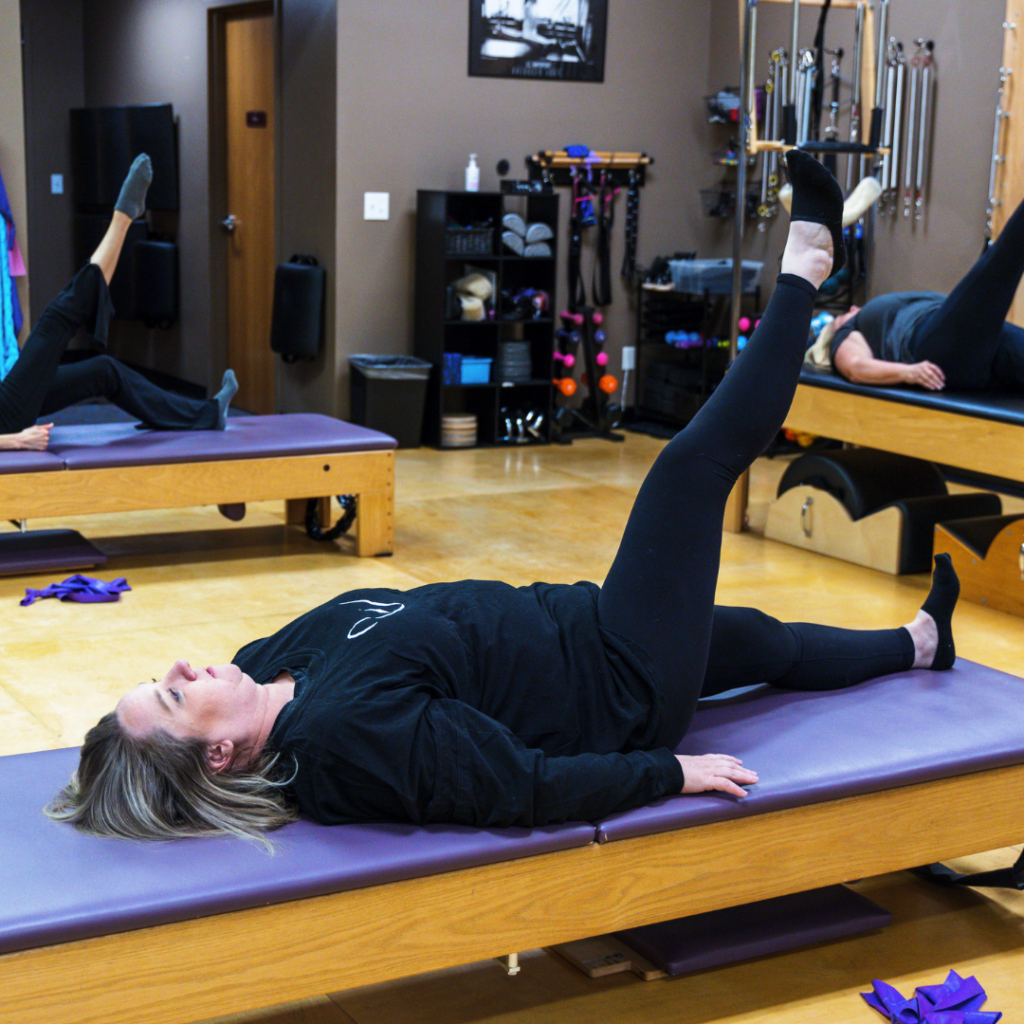 Our all levels small group sessions are a fun way to keep consistent in your Pilates practice! Here's what to expect in each session:
A fun, supportive environment to practice Pilates in!
Sessions are limited to 5 people maximum for Mat groups and 4 people for equipment groups
A knowledgable teacher guiding you to find the most effective way for you to practice each exercise in your body
The chance to use a variety of props to enhance your practice
Here's what you can expect in your body by practicing the Pilates exercises weekly: YES, just once a week will absolutely be enough to start feeling results in your body!
Increased strength throughout your body
Increased flexibility and mobility
Better balance
Better energy and decreased feelings of stress and anxiety!
Try this session for free in February by simply emailing us and letting us know which day you want to attend. We'll schedule you for your session and put the free session on your Mindbody account.