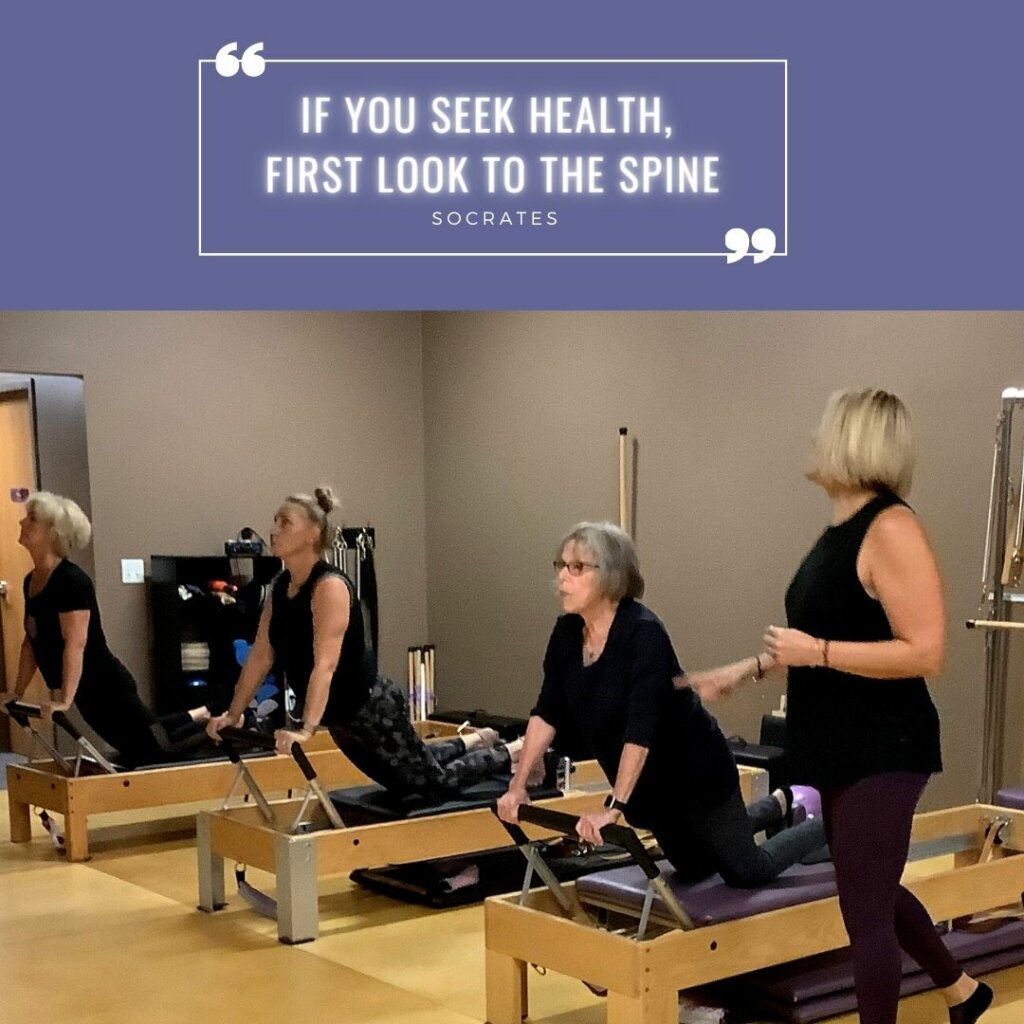 It's no secret the Pilates gets credited by a lot of people for helping their back feel better. If you've been curious about PIlates, curious about the PIlates equipment and would love to feel better in your back and body….we have just the thing for you!

For the month of October Shannon is going to be teaching  "themed" sessions in her Tuesday night 6 pm semi-private group.   All month long she'll be teaching sessions focused on using the Pilates reformer to help your back feel better!

**Side note: If you've practiced Pilates you know that it always helps your back and your whole body feel amazing….these sessions will just give a little extra focus on the benefits for your back!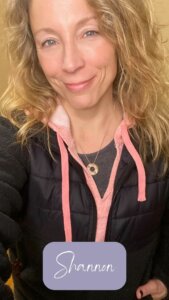 October Reformer Healthy Back Themed Classes
These sessions are suitable for ANYONE who has a back! Each session will be focused on the idea of practicing movements utilizing the Pilates reformer that keep your back healthy and happy. With the assistance and support of the Pilates reformer you'll learn to strengthen and stretch your body in a balanced way that leaves your body feeling amazing. No Pilates Reformer experience necessary!
This session might be for you if:
You are interested in how Pilates exercises can help your back feel better
You are looking for an exercise program that can specifically help you with tightness, discomfort or pain in your back
You are brand new to Pilates and would like to join a small group equipment  session
You enjoy knowing that your teacher will be giving you a variety of options of how to do exercises and your teacher will help you find the best one for you
You've been practicing Pilates and love the idea of practicing fun things on the reformer that help your back feel better!
You've heard about how great the Pilates reformer is and want to try it out!
Tuesday nights from 6pm to 6:50 pm
How do I sign up? You can request  semi-private sessions in our Mindbody system if you are savy and comfortable navigating our scheduling system or you can simply email us and we can schedule you and set you up!  ( P.S. – this is how most of our clients schedule…don't feel bad about sending us an email to schedule…we love helping you schedule sessions!!)
Please note you do not have to sign up for a session every week and can simply sign up for the sessions that work into your schedule. You can cancel a session with 24 hours notice with no charge.
If you plan on attending weekly and want to make sure you have a spot we always suggest having us schedule you ahead for the sessions and then you can always let us know by email or by canceling in Mindbody which sessions you can't make.  
What if I can't attend all the session?
You do not need to attend every session. You can simply schedule the sessions that work for your schedule.  If you purchase the special package of 4 sessions you can also use those sessions to attend other semi-private sessions.
Email us if you're interested in these sessions!