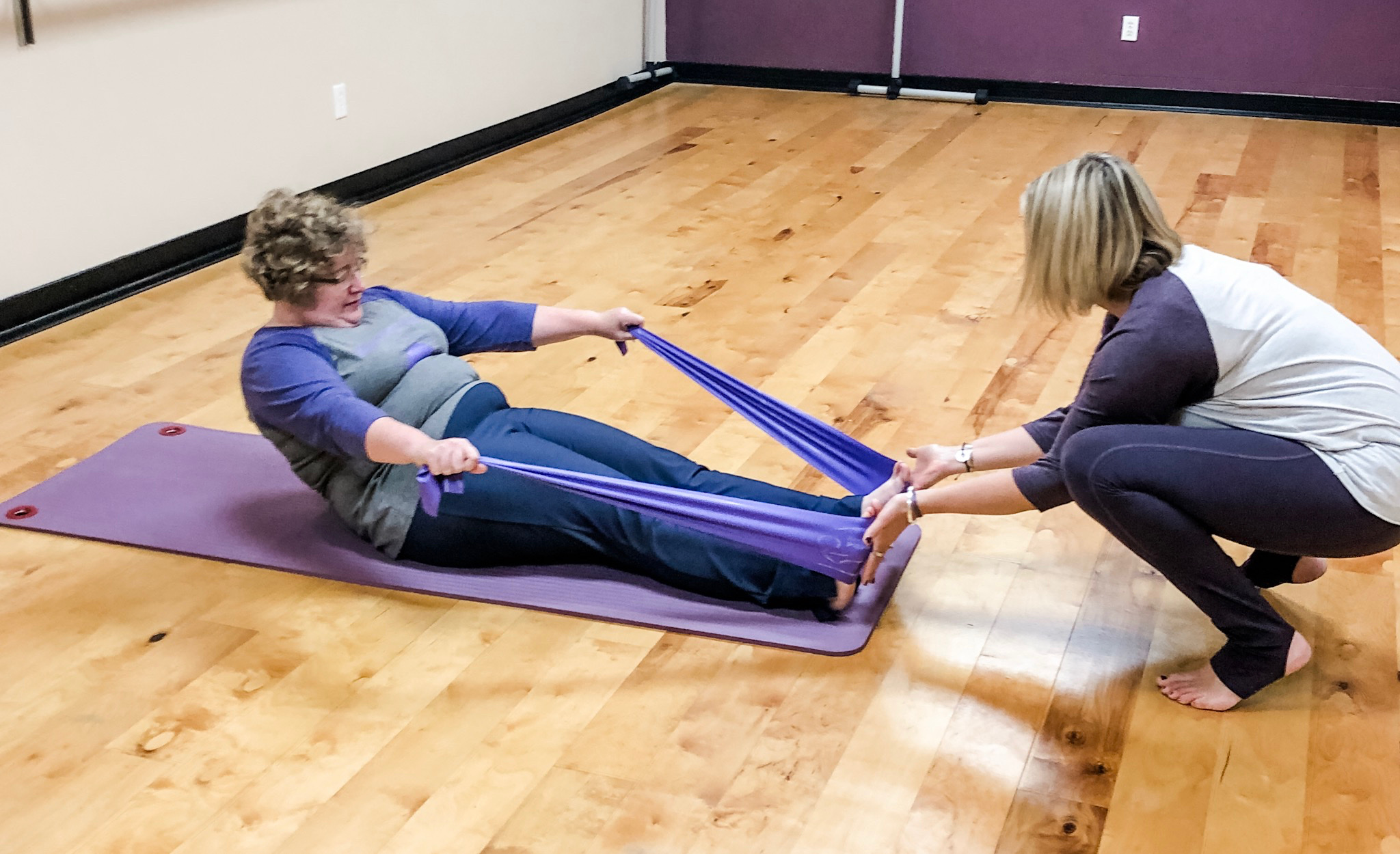 What to Expect in Your First Private Session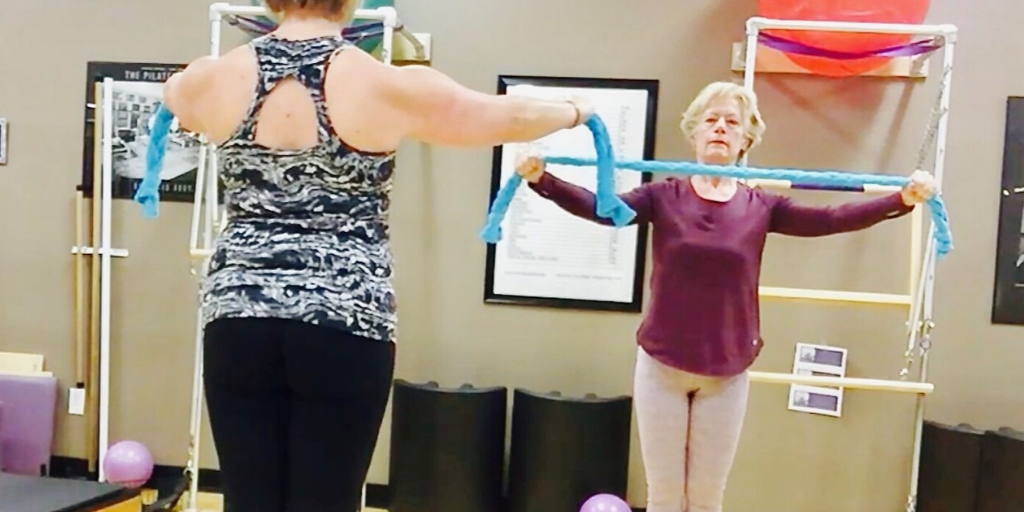 Many people have never worked one on one with a movement or exercise instructor and have some misconceived ideas about what a one on one Pilates session will be like. Let me put to rest some of your fears! If you've been watching the Biggest Loser we may have some work to do:) Or maybe you've heard horror stories of people doing personal training and being so sore they can't even walk the next day or lift their arm to brush their teeth? That is something you will not experience after a session at Rivercity Pilates!
Today I'm going to walk you through your first Pilates private session at Rivercity Pilates. (P.S.- this session is free so definitely take advantage of it!)
When you arrive at the studio we'll give you a tour of our space. We'll show you where you can put your coat, shoes, and gear, point out the restrooms, show you our massage room and our two spacious studio rooms that we use for private sessions and small group classes.

If you haven't already filled out our new client paperwork we'll have you fill out our health intake and other preliminary forms. The health intake form in particular is very important to us. Your instructor will start your session by sitting with you and going over your health history and discussing how it effects your exercise program. As instructors we want to help you create a Pilates practice that meets your goals and is safe for your body!
After we've learned a little bit more about you, your instructor will start by sharing a little more in depth about the history of Pilates and what and how we teach the Pilates Method at Rivercity Pilates. We find that learning Pilates is a process and teaching the "why" behind the method is important when helping others create a Pilates practice in their life.
Whether you have been practicing Pilates for years or a brand new beginner we will start the movement portion of your session by teaching the Pilates fundamentals in your body. The Pilates fundamentals are the building blocks of every exercise and movement we do in Pilates and it's important to us that you understand them as they are used over and over again in your Pilates practice. These fundamentals include the concepts of breathe, engaging your deep abdominal muscles, how to stabilize your hips and shoulders and more. We'll tailor the exercises we use to teach these ideas to your body and move at a level appropriate for you.

After we teach you the fundamentals and have had some time to work with you and see how your body moves we'll introduce you to some Pilates exercises that are appropriate for your body. We often like to let you experience exercises that are considered Mat work (just using your own body for resistence) as well as letting you experience exercises on some of the traditional Pilates equipment such as the Univeral Reformer, the Cadillac or the Pilates Wunda Chair.
We'll wrap up your session with some time to talk about what we did and give you an opportunity to ask questions. Your instructor can help to explain the different ways you can learn and practice Pilates and give suggestions as to what might be best for your body.
Our goal during your first session is to start the teaching process and help you decide whether you want to pursue a Pilates practice. Your session will be a combination of discussion and movement. Will you be sore the next day? You might be. Often when you are learning a new movement and engaging new muscles you'll feel it the next day- but in a good way! You'll know you did something different but no need to worry about being so sore that you can't function!!
Ready to try a complimentary session? Click here to find a time that works best in your schedule! We look forward to meeting you!
https://rivercitypilates.com/wp-content/uploads/2019/06/IMG_2709.jpg
1250
2048
Carey
http://rivercitypilates.com/wp-content/uploads/2023/06/website-cover-name.jpg
Carey
2019-06-08 09:00:19
2023-09-13 08:12:56
What to Expect in Your First Private Session